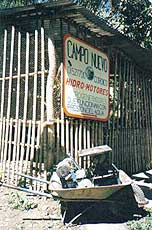 Contact Us
We share information, resources, and ideas.
Join our mailing list.
Email us at: contact@watermotor.net
Purchase
To order your Watermotor, contact us at: sales@watermotor.net
We receive payments by check or Paypal.
Each Watermotor turbine is supplied with the components needed to connect it to a 4" pipe. This includes:
One 4" manifold

Four flexible tubes connecting the manifold to the turbine

One pressure gauge
One set of 4 bronze jet nozzles
Illustrated instruction and installation manual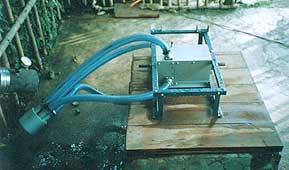 The Model 150 Watermotor
150 mm Turgo in Aluminium or Bronze
Aluminium: US$ 750 plus shipping
Bronze: US$ 850 plus shipping

The power control device is US$ 150 extra.
Shipping Costs
All orders are shipped via FedEx and are comprehensively insured.
Anywhere in the United States, Central or South America and Canada: US$ 185
Europe, Asia and Rest of World: US$ 230